Mayo and Anderson Awarded Kappa Alpha Psi Fraternity Scholarships

The Roanoke Alumni Chapter of Kappa Alpha Psi Fraternity, Inc. recently awarded Garrison Mayo of Lord Botetourt High School, and Erica Anderson of William Byrd High School $1,000 college scholarships for their post secondary education. The Roanoke Alumni Chapter awards scholarships to college-bound high school seniors on a competitive basis of academic excellence, personal achievement and awards, community involvement, and recommendations.
Kappa Alpha Psi Fraternity Inc. was founded Jan. 5, 1911, at Indiana University in Bloomington. Undergraduate chapters have been chartered on college campuses nationwide and alumni chapters in cities internationally. The Roanoke (VA) Alumni Chapter was chartered in 1950, and serves the communities of the Greater Roanoke Valley.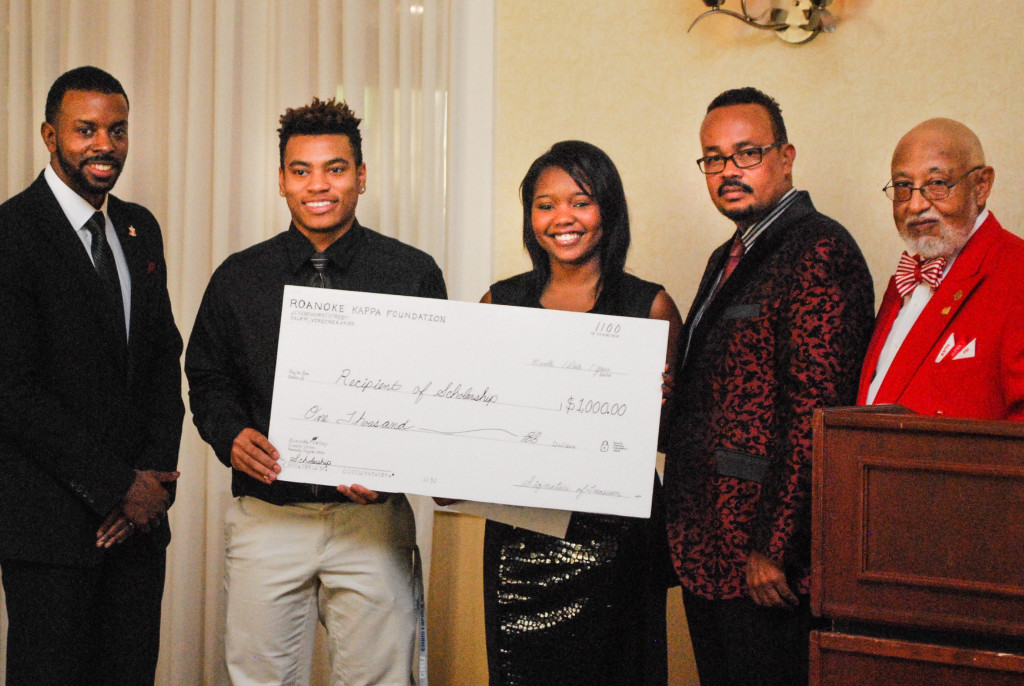 Pictured left to right: Emanuel Arnold, Chapter President; Garrison Mayo, scholarship recipient; Erica Anderson, scholarship recipient; Dr. Pink Wimbish, III, Chapter Treasurer, and Al Elliott, Chair, Scholarship Committee.